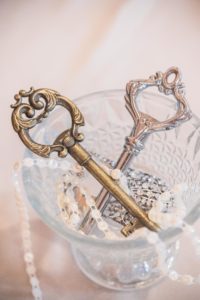 Your wedding day is going to be the most incredible, emotion-filled and fast-paced day of your life!
Because of this, your wedding photos are only going to grow in value as the time goes on. They are going to be your family heirlooms that will be passed down one day, and cherished for generations to come. They will be a reminder of how you looked & felt, how you celebrated, and how you loved. We believe that our couples deserve more than just pretty pictures, they deserve an incredible photography EXPERIENCE. 
We'll  be there every step of the way—from perfecting your timeline to capturing your first glimpse of your partner or when your aunt busts a move so epic that words can't do it justice. 
We're BEYOND your wedding photographer. We're your wedding partners in making magic! So, let's get to dreaming up the wedding of a lifetime! 
"If you're looking for the best photographer, look no further, Alicia is hands down the BEST!!! WE LOVE HER!"
SAFE, ROMANTIC + CDC GUIDELINE ADHERENT
2020 may have put a lot of things on hold, but the start of your marriage shouldn't be one of them. We're proud to offer intimate wedding day coverage to ensure that this next step in your lives is captured in a way that can be remembered for generations. 
Our team is very careful to follow all COVID-19 CDC guidelines to ensure safe coverage for everyone celebrating your day. Intimate wedding day coverage is available on it's own or alongside full wedding day coverage. Inquire below for more details.
BECAUSE LOVE ISN'T ON HOLD
Wedding collections begin at $4600 and the average couple spends $5500 for complete coverage. 
I offer three packages with the ability to customize as needed.
For more details on wedding packages and to find out more about a custom package, please contact me. 
FREQUENTLY
ASKED 
QUESTIONS
SWEET THINGS FOLKS ARE SAYING