2023 WEDDING PHOTOGRAPHY PRICING
GET TO KNOW THE PHOTOGRAPHERS
Your wedding day is going to be the most incredible, emotion-filled and fast-paced day of your life!
Because of this, your wedding photos are only going to grow in value as the time goes on. They are going to be your family heirlooms that will be passed down one day, and cherished for generations to come. They will be a reminder of how you looked & felt, how you celebrated, and how you loved. We believe that our couples deserve more than just pretty pictures, they deserve an incredible photography EXPERIENCE. 
We'll  be there every step of the way—from perfecting your timeline to capturing your first glimpse of your partner or when your aunt busts a move so epic that words can't do it justice. 
We're BEYOND your wedding photographer. We're your wedding partners in making magic! So, let's get to dreaming up the wedding of a lifetime!
custom collections & elopement available upon request
10 hours of coverage
Complimentary Engagement Session
Second Photographer
12×12 hardcover wedding album
$300 print voucher
Online viewing/downloadable gallery with high resolution images for printing
8 hours of coverage
Complimentary Engagement Session 
Second Photographer
Online viewing/downloadable gallery with high resolution images for printing
5 hours of wedding coverage 
Online viewing/downloadable gallery with high resolution images for printing
Additional Wedding Coverage – $500/hour
12×12 Album- $1100
*Packages require a $750 deposit with signed contract to book your date.
*Travel fees may apply to locations outside of 125 miles. Ask for details.
All of our sessions include a complimentary engagement session. It takes time for most couples to warm up to being photographed and understand how we pose. Timelines can be pretty tight on weddings days and 30 minutes may be all we have for portraits – which is why we've found that wedding day portraits turn out so much better when couples do engagement sessions ahead of time.
Sessions also allow you to showcase your personalities in a more casual setting that is significant to the two of you (and even include pets!) While they're great for save-the-dates, we've taken engagement photos anywhere from 18 months in advance to a few days before the wedding.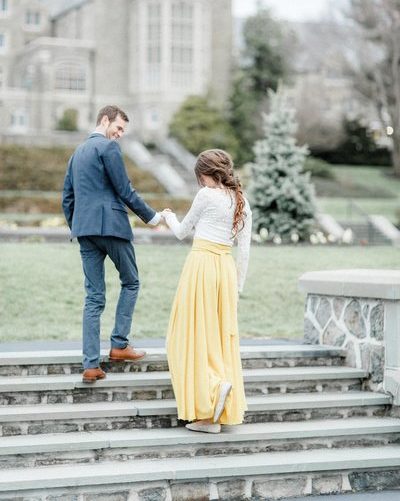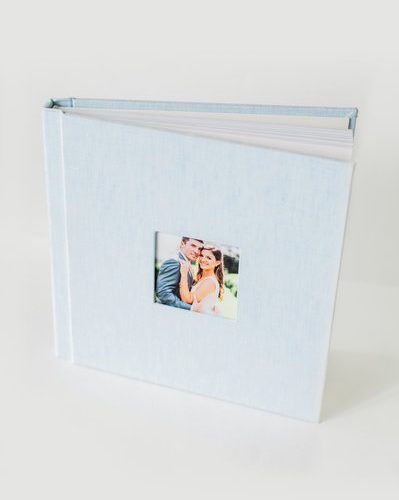 One of the best ways to make your wedding memories last is by ordering an album. These high quality professionally designed albums come in a variety of linen & leather colors. These aren't the same albums your parents wedding photos came in. They're modern, lay perfectly flat and look incredible on coffee tables.
All albums must be prepaid before design begins. Albums typically take between 4 to 6 weeks to complete and include three rounds of revision. Albums may be ordered anytime before or after the wedding day.
WE CAN'T WAIT TO WORK TOGETHER!
Thank you so much for considering us to be a part of your wedding day! If you're interested in working with us, the next step is to set up a time to chat! You can reach us directly at alicia@chasingchickadees.com